Summer Vacation RENTRÉE 2014 – Helitene news HIGHLIGHTS – Join us in this success! Send us an e-mail.
Summer Vacation RENTRÉE 2014– Helitene news HIGHLIGHTS – Venha fazer parte deste sucesso! Entre em contacto connosco.
Vacances d'été RENTRÉE 2014- Helitene News Actualités - Rejoignez-nous dans cette réussite! Envoyez-nous un e-mail.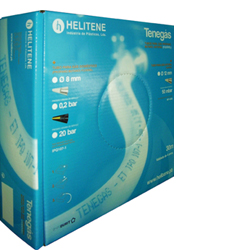 Agreement with one of the largest distributors of gas & oil hoses in Portugal and Angola. Product: butane, propane and natural gas certified hose.
Acordo de distribuição com um dos maiores revendedores em Portugal e Angola, de mangueiras para gás butano, gás propano e gás natural.
Accord avec l'un des plus importants distributeurs de gaz et pétrole tuyaux au Portugal et en Angola. Produit: butane, propane et gaz naturel tuyau certifiés.
Supplier of a large store of construction equipment in Portugal and in Angola. Product: garden and multiuse hose.
Fornecedor de uma grande cadeia de lojas de material para construção e bricolage em Angola e em Portugal. Produto: mangueira de jardim e multi-usos.
Fournisseur d'un grand magasin de matériel de construction au Portugal et en Angola. Produit: tuyaux pour jardin et multi-usages.
Supplier of the largest farm company in Angola with NAAN irrigation equipment, and Helitene hoses. Product: Naan drip irrigation hoses, flat hoses and fittings.
Fornecedor da maior empresa agrícola de Angola com sistemas de rega e mangueiras. Produto: equipamento de rega Naan, mangas planas e acessórios.
Fournisseur de la plus grande entreprise agricole en Angola avec des équipements d'irrigation , et les tuyaux Helitene. Produit: tuyaux d'irrigation goutte à goutte Naan, des tuyaux plats et raccords.
Agreement with the company AL LUAR, of Oman, for the distribution of Oil&Gas industrial hoses in Oman and in the Middle East countries.
Acordo com a empresa AL Luar, de Oman, para a distribuição de mangueiras industriais em borracha para petróleo e Oil& Gas, em Oman e nos países do Médio Oriente.
Accord avec la société AL LUAR, d'Oman, pour la distribution de tuyaux industriels Oil & Gas à Oman et dans les pays du Moyen-Orient.
Supplier of one of the largest groups of Cooperatives in Spain with Sun Flow flat hoses, mainly for drip irrigation of tomato crops.
Fornecedor de uma das maiores associações de Cooperativas de Espanha, com as mangas planas Sun Flow, utilizadas na rega gota a gota de tomate.
Fournisseur de l'un des plus grands groupes de coopératives en Espagne avec Sun Flow tuyaux plats, principalement pour l'irrigation goutte a goutte du tomate.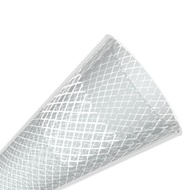 Supplier of one of Spain's largest distributors of hoses, in Extremadura. Products: high quality PVC garden hoses , pressure and technical hoses
Fornecedor de um dos maiores distribuidores de mangueiras de Espanha. Produto: mangueiras de jardim de alta qualidade, mangueiras de pressão e mangueiras industriais.
Fournisseur de l'un des plus grands distributeurs de l'Espagne de tuyaux, en Estrémadure.

Produits: tuyaux d'arrosage en PVC de haute qualité et les tuyaux techniques de pression.
Instalation of irrigation systems on the largest drip irrigation project, actually under construction in Mozambique. Product: drip irrigation and sprinkler irrigation kits of 1 hectare.
Instalação de sistemas de rega no que actualmente é o maior projecto de rega em construção em Moçambique. Produto: equipamento para gota a gota e kits para rega por aspersão de 1 hectare
Installation de systèmes d'irrigation sur le plus grand projet d'irrigation goutte à goutte, actuellement en construction au Mozambique. Produit: irrigation goutte à goutte et kits d'irrigation d'arrosage de 1 hectare.
Supplier of Mozambique's largest Oil & Gas truck carrier. Product: 3" rubber hose for discharge of gasoline from trucks to the gas stations.
Fornecedor do maior transportador de Moçambique de combustíveis. Camiões cisterna para abastecer Estações de Serviço. Produto: mangueira de borracha de alta qualidade.
Fournisseur du plus important transporteur de Oil & Gas du Mozambique.
Produit: tuyau en caoutchouc pour transfer de l'essence des camions vers les stations.
Supplier of one of the largest irrigation comp

anies in Cape Verde. Product: Naan irrigation equipment, valves, Helitene garden and agricultural hoses, Family Drip Kits for 500 m2.
Fornecedor de uma das maiores empresas de rega de Cabo Verde. Produtos: Equipamento de rega Naan, válvulas, mangueiras agrícolas e de jardim, conjunto Family Drip Kit para 500 m2.
Fournisseur de l'une des plus grandes entreprises d'irrigation au Cap-Vert. Produit: Naan équipements d'irrigation, vannes, Helitene jardin et tuyaux agricoles, Kits familiales de goutte à goutte pour 500 m2.
Cell phone Portugal : (+351) 962 993 309
Cell phone Moçambique : ( +258) 845701153
Cell phone Angola : (+244) 949370870